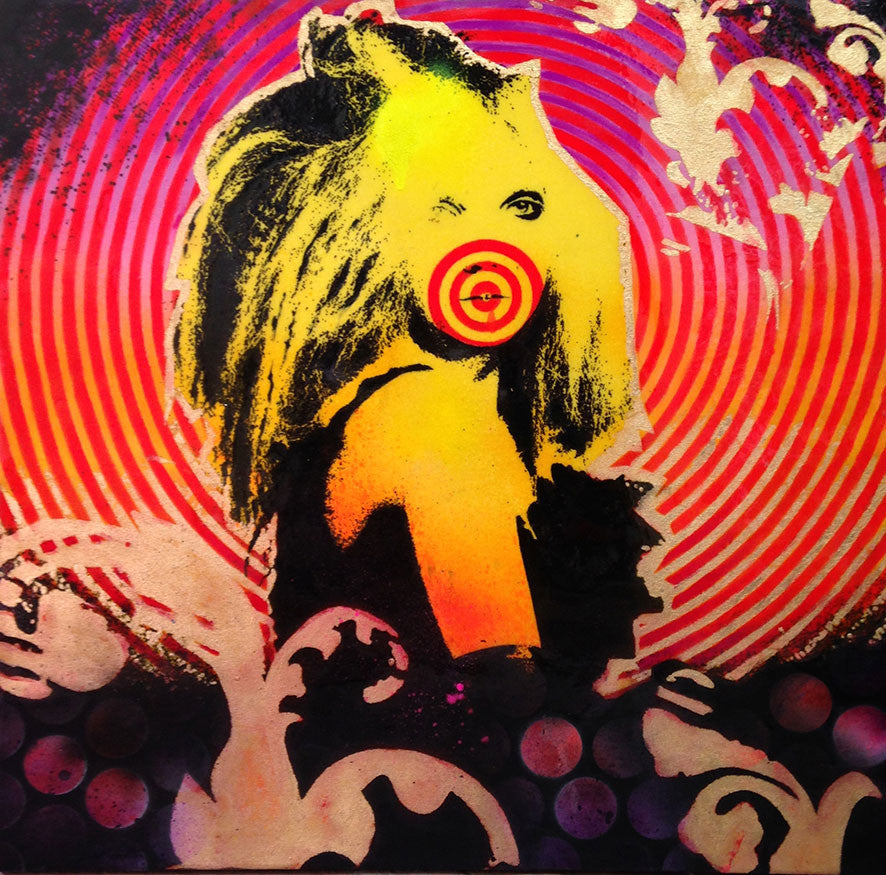 PAINTING - TARGET MOUTH
$800.00
100cm x 100cm Fluorescent acrylic and gold leaf on canvas. Sealed with glass coat.
If you would like this in another size, I can paint it for you - I need 3 weeks to do this so please let me know. I can make any colour for you as well. (any size from 20cm x 20cm to 2metres x 2 metres)
Please allow extra for postage and painting on larger sizes.