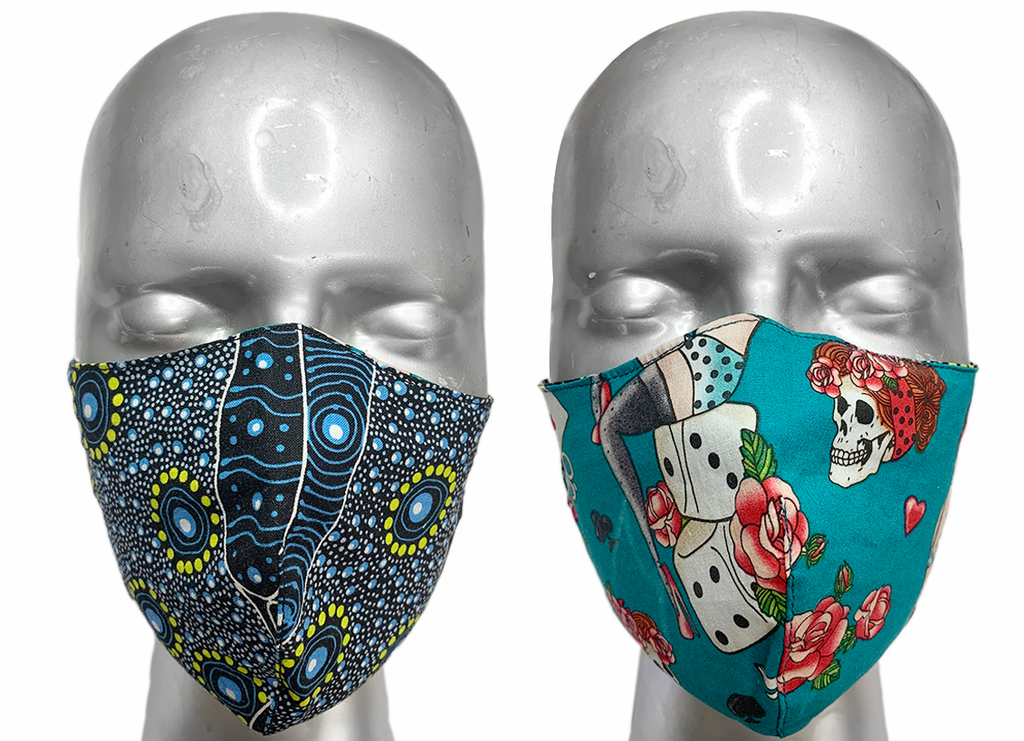 summer "lights" mask - DANCING SPIRIT BLUE/TATTOO BLUE - SIZE M
$40.00
Our NEW range of "lights" masks means you can exercise and breathe more easily as we've improved the shape (more streamlined) and used lighter cottons. Still washable, still adjustable, and we only do small runs (5-10 maximum) of each pattern, so you won't see them on every Tom, Dick or Harriet.
Side one of this mask has an Aboriginal art print of a painting called "dancing spirit" in shades of blues -  the other side has a retro tattoo style illustration of 1950's pin up girls, dice, skulls and roses all scattered on a teal background. This is the only one of it's kind available in a size M. If you are a different size and would like one, we are happy to make one specially to order.
PS: The silver mannequin head these were photographed on is a size small, so masks which are bigger in size will look larger than they should. Please look at the sizing SPECS to choose your correct size.